Eighty-two kilos of cocaine found in refrigerator with bananas
Featured
A consignment of 82 kilos of cocaine was found by the customs inspectors of the Independents Public Revenue Authority in the port of Thessaloniki. The consignment is part of a large consignment of cocaine, according to the authority.
The inspectors used information, according to which there were drugs in a refrigerator with bananas from Ecuador with a specific recipient company in Bulgaria.
They recruited the specially trained detective dog, which located the container in question.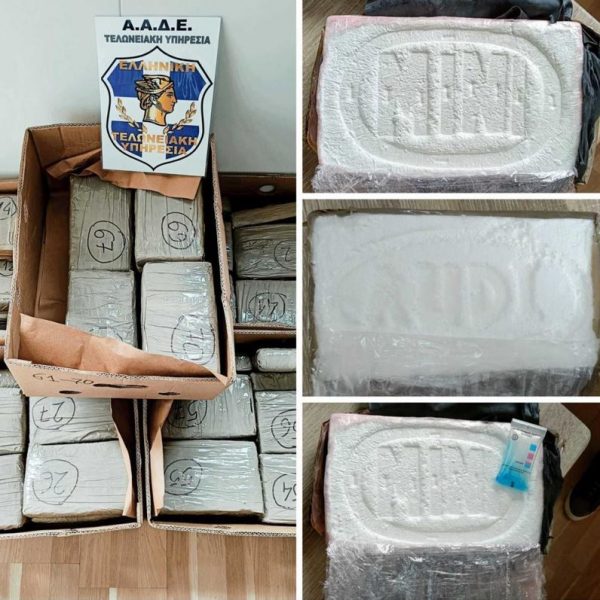 A spot check followed, which found the drugs, and then all 15 containers were checked.
Note that the container was unsealed, which had apparently been removed earlier, ie before the container was taken off the ship.
In addition, 500 kilograms of cocaine were found in Ecuador, in a consignment of bananas, which had as final recipient, the same company in Bulgaria.
The case is before the competent prosecutor.