Eleni Chronopoulou: The lawyer who denounced Greek MEP Alexis Georgoulis for abuse and harassment
Featured
Eleni Chronopoulou is a young woman, a lawyer by profession and active in politics. Her professional capacity and engagement with the public gives special weight to her complaint against the actor and former SYRIZA MEP, Alexis Georgoulis, for sexual harassment and abuse.
At the time, the complainant was working in the European Union as an employee of the European Parliament and was reportedly in a relationship with the actor. The complaint was made in 2020 and, as stressed by the PASOK executive of which Mrs. Chronopoulou is a member, it concerns serious criminal offences.
The case is being investigated by the Belgian authorities, which for three years have been "handling the case while strictly observing the secrecy of the process", as PASOK emphasizes and the reality proves, since this serious case was only disclosed today after the resignation of Alexis Georgoulis from the Eurogroup of SYRIZA and his expulsion from SYRIZA in general - although the order in which these events took place remains unknown, provoking critical comments from the New Democracy about the main opposition party.
PASOK also launched an attack on SYRIZA and mainly on "its cadres who otherwise declare themselves to be defenders of human rights" openly accusing them of leaking names.

Who is Eleni Chronopoulou?
Eleni Chronopoulou studied Law at the University of Athens and completed a Masters in International and European Law in Belgium. She worked as a legal advisor to the European Commission and is now an employee of the legal service of the European Commission.
She is a woman who is particularly active politically, belonging to the new generation of PASOK cadres. In fact, her selection in fourth place in terms of the ranking order among the members of the PASOK Political Council and the fact that she was ahead of other more well-known figures with years in politics and in the party had caused a sensation and was considered practical proof of appreciation of the president of PASOK, Nikos Androulakis in her person.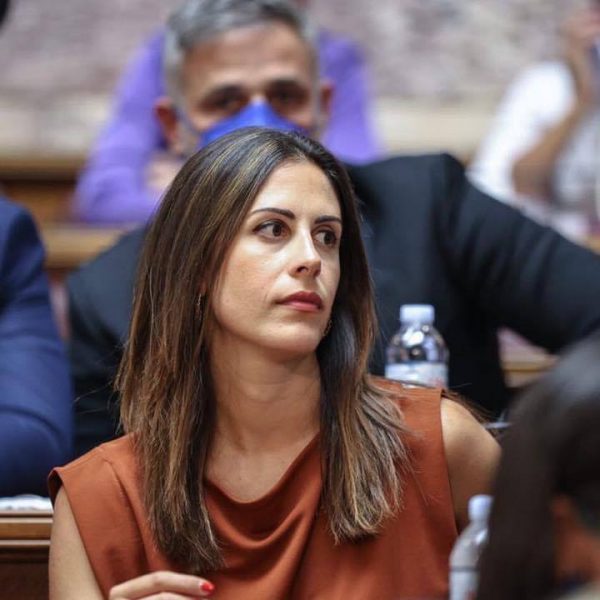 Eleni Chronopoulou is considered a favorite for a position on the party's State ballot as she was a representative of diaspora Hellenism. In fact, in her article in "Nea" newspaper she had talked about the young people who immigrated abroad, saying that those who left felt that their country treated them unfairly, but also those who stayed felt that they bore the brunt of the crisis, still experiencing great difficulties in everyday life.
"Young people who left by choice feel neither nostalgia nor desire to return. They prefer, if convenient, to combine an "election" weekend in Greece to see friends and relatives and return to the countries where they feel that the important issues (work, health, education) have been resolved."
With a rich activity on social media, Mrs. Chronopoulou positions herself for critical issues that concern society, showing particular sensitivity to issues concerning vulnerable groups, child protection, as well as to issues concerning women.
"Unfortunately, people with disabilities still do not have the same opportunities in Greek everyday life. The state is responsible for formulating policy to offer them what they are entitled to and at the same time to raise awareness in society," she wrote in her Facebook post.
Her stance was also strict on the issue of child protection, due to the unfortunately many incidents of child abuse that have come to light.

"We don't even owe them an answer"
Several of her posts and public statements also concern the position of women in modern society and issues of equality.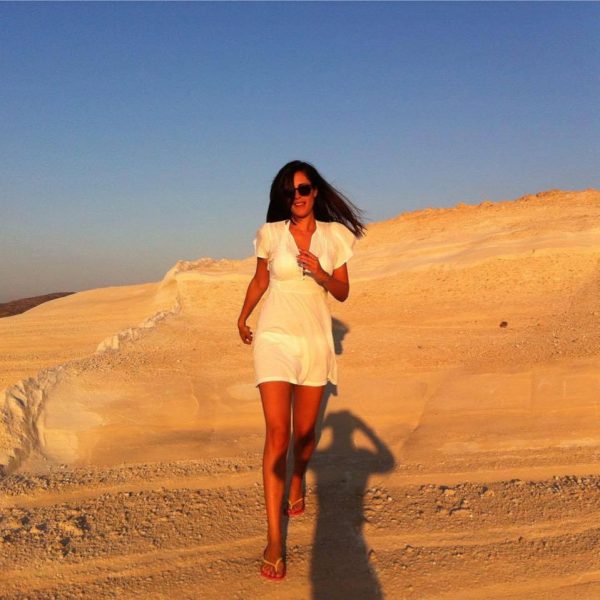 "On such essential issues as the position of women in society we are all together. Those who want us flawless, capable of doing everything, with specific beauty standards, those who want us to apologize for our appearance or our choices represent a conservative and patriarchal system. We don't even owe them an answer" is one of her signature posts.